>

>

>

>

>

>

>

>

>

>

>

>

>

>

>

>

>

>

>

>

>

>

>

>

>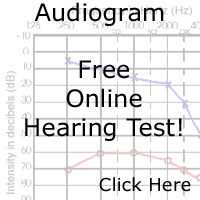 <<Back
Rexton P 10 BTE's


Fully Digital, Programmable 12-Channel Behind-the-Ear Instruments
For Moderate to Severe Hearing Losses


FEATURED ONLINE SPECIAL!


2 HEARING AID DISCOUNT!!


REXTON P 10 POWER BTE's are powered by Rexton's proven technology, and come with compelling features like noise reduction, feedback preventer, and directionality. These features provide you with easier understanding in difficult listening situations. Trust Rexton's superior speech understanding, durability, and personalization to deliver unprecedented wearing comfort. REXTON is a completely owned subsidiary brand of Signia (Siemens) featuring the technology of one of the world's leading hearing aid manufacturers.


LLOYD'S SALE PRICE = SAVE 65%

Typical retail $3000 - $4000 pair

TWO (2) HEARING AID SPECIAL!
12-Channels
Standard Noise Management – digital signal analysis and processing to allow for improved speech clarity and sound comfort, no matter the environment
Standard Data Logging – collects information on hearing preferences such as duration of use, volume changes, and program usage so that information can be used for more accurate future programming needs
Basic Automatic Classifier – for a completely automatic hearing aid without pressing a button
Multiple Listening Programs – allows you the flexibility to switch between preset memories or programs for optimal hearing in various types of different listening situations. Four (4) programs are standard
Fixed Directional Microphone – allows speech understanding in front by decreasing sounds from behind

For Moderate to Severe Hearing Losses
Programmable, 12-channel 6-band digital signal processing
Basic speech and noise management
Background noise reduction
Microphone noise reduction – reduces internal circuit noise when in quiet situations
Basic feedback cancellation
Autophone/Telecoil
Telecoil – optional programming setting
Data logging
Power-on Delay - optional programming setting that stops feedback for 6 seconds while you work on getting the hearing aid in place
Up to four (4) individual listening programs
Manual push button
Manual volume rocker switch
Basic wind noise reduction
Audible alert tones for program change, low battery, and volume change
Size #13 battery
Available colors: beige, brown*, silver*, grey*, granite*. Note: (*) indicates special order color





For more information on Rexton P 10 BTE's hearing aid, or to place your order online please click here.