>

>

>

>

>

>

>

>

>

>

>

>

>

>

>

>

>

>

>

>

>

>

>

>

>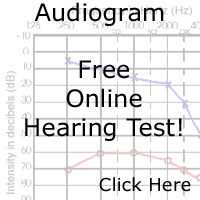 Thank you for your interest in our free online hearing evaulation test.

Before you take our easy to use free online hearing test we ask that you follow these 4 easy steps to setup your free online hearing test, account.

Step 1)

Fill out our hearing loss questionnaire
Step 2)

Create free online hearing test, account
Step 3)

Headphones information
Step 4)

Fast and easy volume calibration

These four easy steps will allow us to help provide you with the best online experience and a more accurate online hearing test results.
Please note that our FREE online hearing loss test in not a diagnostic test nor should it replace regular audiometric testing provided by our trained professionals. It is highly recommended that any concerns regarding one's hearing acuity or the products and services pertaining to hearing healthcare be directed towards one of our trained professionals.