>

>

>

>

>

>

>

>

>

>

>

>

>

>

>

>

>

>

>

>

>

>

>

>

>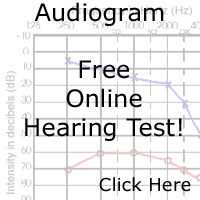 <<Back
Rexton P 20 BTE's


Fully Digital, Programmable 16-Channel Behind-the-Ear Instruments
For Moderate to Severe Hearing Losses


FEATURED ONLINE SPECIAL!


2 HEARING AID DISCOUNT!!


When you choose the REXTON P 20 POWER BTE's, you will experience a hearing solution engineered for your specific listening and lifestyle needs. Now you can enjoy the sounds of family and friends with ease thanks to Rexton's advanced technology. The REXTON P 20's are not only discreet and comfortable they are effective in a variety of listening environments. The directional microphones help you concentrate on conversation in front of you when you are in noisy environments. This way, you hear only what you want to hear. Trust Rexton's superior speech understanding, durability, and personalization to deliver unprecedented wearing comfort. REXTON is a completely owned subsidiary brand of Signia (Siemens) featuring the technology of one of the world's leading hearing aid manufacturers.


LLOYD'S SALE PRICE = SAVE 65%

Typical retail $4000 - $5000 pair

TWO (2) HEARING AID SPECIAL!
16-Channels
Feedback Preventer – most advanced form of feedback control technology that ensures feedback-free hearing comfort
Standard Bandwith Compression – provides access to previously unattainable sounds and preserves speech cues resulting in better speech understanding
Smart Remote App compatible – allows the hearing aids to be controlled via a smart phone (iOS® or Android™)
Wireless Technology with optional remote control unit

Hands-free way to increase/decrease volume and cycle through preset programs (SmartKey remote only)

Standard Noise Management – digital signal analysis and processing to allow for improved speech clarity and sound comfort, no matter the environment
Standard Data Logging – collects information on hearing preferences such as duration of use, volume changes, and program usage so that information can be used for more accurate future programming needs
Basic Automatic Classifier – for a completely automatic hearing aid without pressing a button
Standard Automatic Acclimatization – allows you to gradually adapt and reach full amplification comfortably
Multiple Listening Programs – allows you the flexibility to switch between preset memories or programs for optimal hearing in various types of different listening situations. Four (4) programs are standard
Automatic Directional Microphone – adapts as needed from omni to directional when the environment changes, reducing the need for user control
Fixed Directional Microphone – allows speech understanding in front by decreasing sounds from behind

For Moderate to Severe Hearing Losses
Programmable, 16-channel 8-band digital signal processing
Wireless technology with optional remote control
Basic speech and noise management
Background noise reduction
Microphone noise reduction – reduces internal circuit noise when in quiet situations
Basic feedback cancellation
Autophone/Telecoil
Telecoil – optional programming setting
Data logging
Power-on Delay - optional programming setting that stops feedback for 6 seconds while you work on getting the hearing aid in place
Up to four (4) individual listening programs
Manual push button
Manual volume rocker switch
Basic wind noise reduction
Audible alert tones for program change, low battery, and volume change
Size #13 battery
Available colors: beige, brown*, silver*, grey*, granite*. Note: (*) indicates special order color





For more information on Rexton P 20 BTE's hearing aid, or to place your order online please click here.