>

>

>

>

>

>

>

>

>

>

>

>

>

>

>

>

>

>

>

>

>

>

>

>

>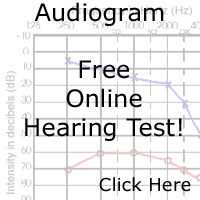 <<Back
Digital, Non-Programmable 2-Channel Behind-the-Ear Instrument
For Moderate to Severe Hearing Losses

For moderate to severe hearing losses
Non-programmable: not adjusted by computer, but instead the sound is shaped through 3 manually adjustable trimpot screws

Low Cut (NH) - for controlling the amount of low bass tones
High Cut (NL) - for controlling the amount of high frequency tones, effective in reducing feedback as well

Push-button Telecoil: most commonly used to eliminate feedback when using a landline phone, but also can create an electromagnetic pairing between the hearing aid and cell phone neck loop accessories or room loop systems for added ease-of-listening.
Manual volume control wheel
Size #13 orange-tab battery
Replaces Lloyds Base 2P





For more information on Base 3P hearing aid, or to place your order online please click here.



Base 3P

based on

6

user reviews.

Base 3P

Reviewed by

James W.

on

February, 11 2021

Base 3P

This one will work ok for me and I,ll be keeping it. Seems to also have some sort of noise cancelation built in because I notice that background noises begin to fade away after a few seconds of entering a new room or outside area. I would like to thank Erika for the responsive service and genuine kindness she gave me over the phone and also allowing me to order that way. She has good insight in how these things work for the HOH community. I very much appreciate her and her experience. Bless all who work there for the good of the people.


Base 3P

Reviewed by

Brad .

on

October, 05 2020

Base 3P

Good product at a low price. I like being able to adjust the high and low frequencies myself.

Base 3P

Reviewed by

John .

on

December, 05 2019

Base 3P

Hearing aid works well. Was especially impressed with the knowledgeable and helpful staff.

Base 3P

Reviewed by

Clarence

on

June, 16 2019

Base 3P

This is the third one I have purchased from Lloyds going back about eight years. All were the same behind the ear style. Have been pleased with them all. Latest one is several months old and does the job. I wear it every day. Would be in trouble without it.

Base 3P

Reviewed by

David T.

on

August, 18 2018

Base 3P

Base 3P

Reviewed by

WILLIAM j.

on

June, 27 2015

Base 3P

THIS IS THE SECOND TIME I HAVE ORDERED AN AID SIMILAR TO THIS ONE. I GOT 5 YEARS OUT OF THE LAST ONE WHICH IS WHY I REORDERED. THIS AID WORKS PERFECTLY FOR ME AND YOU CAN'T BEAT THE PRICE. I HAVE AIDS THAT COST $3000 EACH AND I'D RATHER HAVE THIS AID.