>

>

>

>

>

>

>

>

>

>

>

>

>

>

>

>

>

>

>

>

>

>

>

>

>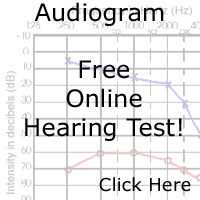 <<Back
Fully Digital, Programmable 6-Channel BTE Instrument
For Moderate to Severe Hearing Losses


FEATURED

1 year parts and labor warranty included!


JOY combines proven technologies and features into a single, affordable hearing aid. It is an excellent choice if you are looking for an entry-level digital instrument with many advanced features, but do not want to pay the premium price. JOY is a special in-house private label brand for Lloyds featuring the technology of one of the world's leading hearing aid manufacturers.


Typical retail $1500 - $2000 each

6-Channels
Remote Control (optional accessory) – controls the volume and changes the listening programs without having to touch the instrument
Data Logging – collects information on hearing preferences such as duration of use, volume changes, and program usage so that information can be used for more accurate future programming needs
Speech in Noise Management – minimizes intrusive noise that can interfere with listening enjoyment without compromising speech intelligibility
Multiple Listening Programs – allows you the flexibility to switch between preset memories or programs for optimal hearing in various types of different listening situations. Three (3) programs available
Basic Adaptive Directionality – cancels out loud sounds behind you, reducing background noise and improving forward-facing focus – especially on speech
NoiseTracker 2 – reduce unwanted noise in noisy situations while allowing a more comfortable listening experience
Expansion – improves sound quality in quiet situations by only amplifying sounds of interest
DFS Ultra 2 – accurately identifies and cancels feedback while at the same time Whistle Control predicts feedback and optimizes amplification in dynamic situations
SmartStart – is a power-on delay that stops feedback while you insert the hearing aid
PhoneNow – automatically switches hearing aids into telecoil program when a telephone is placed near the hearing aid
Tinnitus feature

For Moderate to Severe Hearing Losses
Programmable, 6-channel digital signal processing
Wireless Technology with optional remote control unit

Hands-free way to increase/decrease volume and cycle through preset programs

Speech in noise management
Directional microphone
Background noise reduction
Microphone noise reduction - reduces internal circuit noise when in quiet situations
Automatic Feedback cancellation with AutoDFS
Data logging
Power-on Delay - optional programming setting that stops feedback for 6 seconds while you work on getting the hearing aid in place
Up to three (3) individual listening programs
Rocker switch function for volume control
Separate push button for program change
Audible alert tones for program change, low battery, and volume change
Size #13 battery
Available colors: beige*, grey*, silver*, dark grey*, charcoal/black*, pearl white*, bronze*. Note: (*) indicates special order color





For more information on Joy 1 P hearing aid, or to place your order online please click here.



Joy 1 P

based on

4

user reviews.

Joy 1 P

Reviewed by

William B.

on

April, 11 2020

Joy 1 P

Very nice service personal. Hearing is very good. Thank you

Joy 1 P

Reviewed by

Elizabeth A.

on

December, 16 2018

Joy 1 P

Great product, very happy with it. Erika helped us through the whole process and kept in touch until the very end. She explained all the different programs on this hearing aid.....which I had no clue what the different programs were. This will be the only place I purchase hearing aids from, it could not have been any easier, and I appreciate the service, the product and the prices!

Joy 1 P

Reviewed by

timothy m.

on

March, 17 2011

Joy 1 P

I WANT TO THANK YOU ALL FOR THE GREAT SERVICE. I'M VERY PLEASED WITH MY JOY P HEARING AIDS. FROM THE THE GIRLS ON THE PHONE TO THE TECH TO THE OWNER, WHAT A GOOD GROUP OF GUYS AND GALS!! YOU DO CARE ABOUT THE CUSTOMER!!!!! 5 STARS AND MORE IF THERE WERE MORE!!

THANKS AGAIN
TIM HENNESSY

Joy 1 P

Reviewed by

Harry A Knowles

on

January, 12 2011

Joy 1 P

I've had my Joy P BTE hearing aid for just short of a month. I have been in every place with various background noises and am very pleased with the hearing aid, although at times I've wished for a little more volume without getting feedback. The telecoil selection is almost worthless (can hardly hear the person), if you are really hard of hearing in that ear. I find I can use number 1 selection and hear fine without any feedback. I opted for the ear mold fitting which is for me a 100% better and far more comfortable. For the money, you can't beat Lloyds hearing aids...