>

>

>

>

>

>

>

>

>

>

>

>

>

>

>

>

>

>

>

>

>

>

>

>

>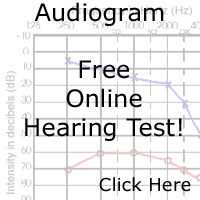 <<Back

analog hearing aids

Analog High Power Behind-the-Ear Instrument
For Severe to Profound Hearing Losses only

**Oticon has discontinued this model as of 1/1/2012**

The model 390PL has more boost in the low bass frequencies and is best fit for someone with a reverse curve hearing loss. For a more standard type of hearing loss with a severe loss in the low tones but worse in the high frequencies, we suggest the model 380P. The model 380P has more boost in the higher frequencies.

Many audiologists choice for profound hearing loss

Extremely high gain & output
3 trimpots for maximum benefit
Features adjustable AGC (Automatic Gain Control)
Uses #675 battery (blue tab)
Model 390PL offers low frequency amplification
Model 380 has more typical frequency range for most types of hearing loss patterns in the severe & profound range
This aid is not for mild, moderate, or moderately severe losses....it is extremely powerful and should only be used by people with hearing losses 70dB or worse at every frequency level.

Specs:

Max Output SSPL90 142dB
Avg. Full-on Gain 77dB
Frequency Range 250Hz to 4600Hz

Suggested retail priced: $1000

*Please note: This is a special order item





For more information on Oticon 380P hearing aid, or to place your order online please click here.



Oticon 380P

based on

14

user reviews.

Oticon 380P

Reviewed by

Ryan

on

January, 13 2015

Oticon 380P

Easily the best BTE conventional hearing aid ever. I have some that are over 14 years old and today it is finally starting to experience some distortion. I came here to look for new ones.

Again... the best BTE (Behind The Ear) hearing aids ever.

Oticon 380P

Reviewed by

Steve Hammersmith

on

December, 03 2012

Oticon 380P

I have had Oticon hearing aids analog nearly over 40 years! I agreed with most said above. I did tried the new digital aids and they are terrible and sounds so different. I wanted the analog but the dealer was trying to sell me the digital ones. So I got mine online Oticon 380P in 2008, never regret. Sad that hearing people decides what is best for us when they know nothing about being DEAF. Well, I am going to stick with analog til I die.

Oticon 380P

Reviewed by

Michael

on

June, 26 2011

Oticon 380P

I have now had my Oticon 380P for a good few months now, and to make your decision easy, this is the aid to go!!!! The best analog hearing aid on the market!! Very crisp and clear.... I have had a loss for 53 years, so I know what sounds good. The digital hearing aids are not for people who have had a loss for years.... The companies like Seimen's, Starkey's, Rexton's sound terrible.... tried them all to no avail. Analogs are the way to go. If you like this, you may need to contact your Congressman and tell them that analogs should not be discontinued. The companies are now trying to force you to wear digital and want to cease production of analog so they can make more money!! Check it out! Go analog!!

Oticon 380P

Reviewed by

Glenn c. buck

on

May, 03 2011

Oticon 380P

I have had my oticon 380p aids for a while now and am enjoying the clearest hearing i have had since my early days of hearing aid dependency! As you know, you provided my first bte aid in the mild to moderate class. I have had many other aids over the years that were at best acceptable. I am sorry that i did`nt come across the 380p aids earlier in my life as i have had many difficult times understanding speech. Being in the severe almost profound category now i am quite at ease wearing the 380p aids. The only aids that were as good were my oticon p11p body aids that i still have and they still operate very well. They are almost a museum piece nowadays, but still made.

Oticon 380P

Reviewed by

Sandra .

on

March, 29 2011

Oticon 380P

I recently received an Oticon 380P from Lloyds Hearing Aids with which I am most pleased. This was the easiest and most convenient hearing aid purchase I have made in my 38 years of being a hearing aid wearer. Prompt service with everything I needed in the package.

I definitely recommend this company for any of your hearing needs.

Thank You Lloyds for making these products available to us!
SAR,
Maine

Oticon 380P

Reviewed by

Patricia A.

on

March, 21 2011

Oticon 380P

The shopping was so Great!

The Oticon P380 is great and no adjustment needed. Plan on buying a spare one in the near future.

Thanks you for being so prompt in assisting and getting the hearing aid
to me so quickly in my time of need.

Thank you so very much! Customer service gets a 5 star rating with the purchase of the Oticon P380.

Thank you for the Personal Attention.

Have a Great Day! Manuel

Oticon 380P

Reviewed by

Robert C.

on

March, 19 2011

Oticon 380P

I was very impressed with the imformation available on the web site allowing me to select a hearing aid that would best suit my needs.
I was able to sucessfully make an impression of my ear and in return receive a very well fitted mold to accommadate my hearing aid.

The hearing aid I selected, the Oticon analog E380, which is for severe hearing loss has the required amplifacation for my needs. This was not the case of my previous aids. Also I have found that with this higher sound level I can understand speech better.

Oticon 380P

Reviewed by

Michael .

on

February, 03 2011

Oticon 380P

I received the Oticon 380 and it has surpassed my expectations! This is the best analog hearing aid I have used to date! I have not been able to adapt to the digital aids because they sound awful.... Too loud on machinery and not loud enough on voices, and believe me I have tried alot of them.... I was told it could be the audiologist not knowing how to adjust them, but getting this Oticon 380 aid solves all of my troubles! They should never stop making analogs! Digital aids are not for everybody! Thank you lloyd's!

Mike

Oticon 380P

Reviewed by

glenn c.

on

December, 27 2010

Oticon 380P

These are the finest of any hearing aid i have ever worn! Extreme clarity and ease of operation. Many features that i prefer to all the other aids i have had. I had accepted just being able to hear as a plus, but now i have clarity also. They are a real joy to have and use. I pray oticon will never stop making them as i will surely replace in kind when the time comes. I can see why many audiologists recommend them to their severe and profoundly deaf patients.

Oticon 380P

Reviewed by

Frankie bozek

on

October, 08 2007

Oticon 380P

It's best hearing aid I've had--I'm profound hearing loss and can hear a lot better with this one-- ThanK you! happy hearing

Oticon 380P

Reviewed by

BILLY GRAY

on

July, 24 2007

Oticon 380P

MODEL 380P - MOST HIGH POWERED HEARING AID

Oticon 380P

Reviewed by

Wendy

on

May, 21 2007

Oticon 380P

I have had this aid for over 5 years and it has been flawless

Oticon 380P

Reviewed by

Patricia Martin

on

March, 21 2007

Oticon 380P

Oh my god I love this hearing aid I am hearing things I have never heard before I have had hearing aids all my life and none matches this one I mean none I have had rexton and eltone and they do not come close. THANK YOU SO MUCH . Patricia Martin

Oticon 380P

Reviewed by

Wendy Shaw

on

July, 13 2005

Oticon 380P

The BEST hearing aid I've ever had!!!! I've severe hearing loss and can hear a lot better with this one! The other behind the ear hearing aides I've had did not allow me to hear that many sounds like this one does!!!