>

>

>

>

>

>

>

>

>

>

>

>

>

>

>

>

>

>

>

>

>

>

>

>

>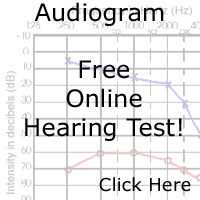 <<Back

analog hearing aids

Analog High Power Behind-the-Ear Instrument
For Severe to Profound Hearing Losses only

**Oticon has discontinued this model as of 1/1/2012**

The model 390PL has more boost in the low bass frequencies and is best fit for someone with a reverse curve hearing loss. For a more standard type of hearing loss with a severe loss in the low tones but worse in the high frequencies, we suggest the model 380P. The model 380P has more boost in the higher frequencies.

Many audiologists choice for profound hearing loss

Extremely high gain & output
3 trimpots for maximum benefit
Features adjustable AGC (Automatic Gain Control)
Uses #675 battery (blue tab)
Model 390PL offers low frequency amplification
Model 380 has more typical frequency range for most types of hearing loss patterns in the severe & profound range
This aid is not for mild, moderate, or moderately severe losses....it is extremely powerful and should only be used by people with hearing losses 70dB or worse at every frequency level.

Specs:

Max Output SSPL90 139dB
Avg. Full-on Gain 75dB
Frequency Range 70Hz to 4600Hz

Suggested retail priced: $1000

*Please note: This is a special order item



Max SSPL90 142Db
Av. Full On
Gain 75db
Freq. Range 70 - 4600 Hz
Battery: #675
Trimpots: tone, output and compression



For more information on Oticon 390PL hearing aid, or to place your order online please click here.



Oticon 390PL

based on

6

user reviews.

Oticon 390PL

Reviewed by

Elizabeth

on

October, 17 2011

Oticon 390PL

Hello!Wanted to thank you sooo much for the excellant bte hearing aid I purchased from you recently!!For the past 10 or so years, I've been wearing a body aid.It was so aggravating with the wire.I use my hands when I talk and alot of times, I would catch that wire and pull the whole thing out.Very embarrassing!I went to several local hearing facilities and they all told me that they don't make a bte hearing aid strong enough for my loss.Boy....were they ever wrong!I looked up your website and could'nt believe what I was reading!Bte for severe-profound hearing loss.I had to give it a try and that was the best decision I ever made!!!No more feedback, no more wires, no more spilling my drink on it, and now my brother-in-law can surprise me with a spray from the water hose without hitting my ear.Lol!Thanks again and I will definately recommend you to anyone I meet with a hearing loss.

Oticon 390PL

Reviewed by

William E.

on

March, 16 2011

Oticon 390PL

Oticon 390PL

Reviewed by

Chad E.

on

February, 15 2011

Oticon 390PL

I am very pleased with purchase of 2 oticon 390pl bte hearing aids. I am also satisified with th price. I will make future purchases. Thanks.

Oticon 390PL

Reviewed by

FRANK LANZA

on

October, 20 2006

Oticon 390PL

I HAVE USED THIS HEARING AID OTICON 390 - VERY EASY TO ADJUST. I COULD NOT BELIEVE WHAT YOU GUYS ARE CHARGING. I JUST PAID 900.00 FOR ONE LOCALLY....WHAT A RIPOFF! THE NEXT TIME I WILL ORDER FROM YOU.

Oticon 390PL

Reviewed by

Jacob Karp

on

February, 25 2006

Oticon 390PL

I am very happy with my OTICON 390 BTE. After spending over twice this much for hearing aids, I've had four. I can finally hear....what a blessing! Thank you for your great service. Jacob Karp

Oticon 390PL

Reviewed by

nicky

on

August, 22 2005

Oticon 390PL

i am so pleased with my new hearing aids. i have missed out on so many sounds! so easy to use and fit. particularly like the price as most audiologists i spoke to told me my hearing was 'too bad for any aid to help' and then wanted to charge me $5000 for one aid! such helpful service too! thank you for giving me the pleasure of hearing my child again!