>

>

>

>

>

>

>

>

>

>

>

>

>

>

>

>

>

>

>

>

>

>

>

>

>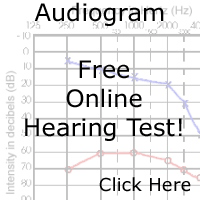 Back to Hearing Aid Reviews

Product
Joy 1 XM
Total Reviews: 3
Average Review: 5 of 5 stars
Name
Jerome E.
Date
6/25/2015 1:41:32 PM
Rating
out of 5 stars
Review
I am very satisfied with my hearing aid purchase. There have been no problems with my aids. I purchased a remote control which works very well with my aids, I wouldn't be without it.

The friendly service offered by your company is excellent. This is my second purchase from Lloyds.
Name
James J.
Date
6/28/2015 6:05:27 AM
Rating
out of 5 stars
Review
I also purchased the remote control and that makes the hearing aid complete. The remote is much easier to use than fumbling with the buttons on the hearing aid. Yes, it's a nuisance to carry around and the fear of losing it if you use the belt clip but it's worth it. The hearing aid I chose, at Andy Palmquist's recommendation based on my hearing test results, is the Joy X RIC, and I leave it on program # 2 most of the time. Program # 2 seems to be a good all around program for most situations. All hearing aids are very pricey but I feel Lloyds gives good quality hearing aids at a fair price and they stand behind their products.
Jim DiFazio
Name
frank
Date
12/18/2018 8:40:26 AM
Rating
out of 5 stars
Review
I am very pleased with my bte product, this is my third set of hearing devices and by far the that work the best for me, I highly recommend your products, your service and customer relations are the best
Click Here to Order Joy 1 XM hearing aids online!