>

>

>

>

>

>

>

>

>

>

>

>

>

>

>

>

>

>

>

>

>

>

>

>

>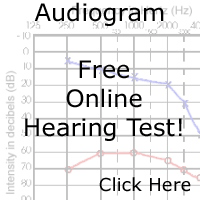 Back to Hearing Aid Reviews

Product
Model A675
Total Reviews: 3
Average Review: 5 of 5 stars
Name
Pauline M.
Date
3/21/2010 6:42:04 PM
Rating
out of 5 stars
Review
I DON'T LIKE THIS AID AS WELL AS I DID THE ONE I ORDERED IN OCTOBER. THIS ON CANNOT BE ADJUSTED VOLUME WISE AS EASLY AS MY FIRST PURCHASE. I'M DEBATING ON SENDING IT BACK AND TRYING TO FIND ONE SIMILAR TO THE FIRST ONE I PURCHASED (ARENA 1HP+)
Name
glenn buck
Date
10/25/2010 4:05:48 PM
Rating
out of 5 stars
Review
I am well pleased with the performance of these aids! Being completely dependent upon them, i need to receive the maximum clarity possible. There may be better aids out there, but i have not found one that i like better. every day, something new comes on the scene in hearing assistance, so will keep on looking. I do much better with analog than with digital. This, of course is only my situation.
Name
William N.
Date
11/27/2010 12:27:38 PM
Rating
out of 5 stars
Review
Click Here to Order Model A675 hearing aids online!