>

>

>

>

>

>

>

>

>

>

>

>

>

>

>

>

>

>

>

>

>

>

>

>

>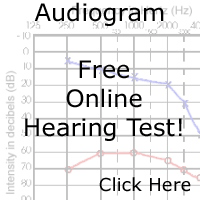 Back to Hearing Aid Reviews

Product
Siemens Life 501
Total Reviews: 3
Average Review: 5 of 5 stars
Name
Tim S.
Date
5/21/2010 11:08:42 PM
Rating
out of 5 stars
Review
First hearing aids for me. Nothing to compare to but they seem to be fine. I can hear birds now!!! I wear glasses and the behind the ear style is fine, no problems. Still playing with the controls to dial them in but it's getting better. My wife really likes the blutooth TV thingy. Nice to be able to hear the news without telling the kids to be quiet. The open ear design is nice, doesn't block out low end or other sounds. They do take a little bit to get used to but I'm liking them. Great on the phone too. I don't hear myself repeating over and over again, "what?" The remote is pretty easy to use and figure out. Battery dies really quick on the blutooth mode though, whether it's on the phone or TV. I don't use the phone blutooth, seems to be a delay and the other person can't hear me very well. All in all I'm pretty pleased with them.
Name
Ronald L.
Date
4/23/2011 9:21:04 AM
Rating
out of 5 stars
Review
i recently purchased the siemens life 501 bte hearing instruments. this is the first time for me wearing a hearing instrument and lloyds did a great job answering all my questions and helping me to select the right instrument for me. plus i saved a tremendous amount of money compared to a local provider. the instruments worked right out of the box and now i am hearing sounds i haven't heard for some time, birds sound amazing and conversations are much easier to follow and understand. so i highly recommend lloyds!
Name
Larry D.
Date
5/31/2011 5:09:39 PM
Rating
out of 5 stars
Review
The product was delivered as expected and extremely timely by Lloyd's. The unit was exactly as described, and programmed as promised by their personnel. And, the unit has worked very well, without feedback or any hollowness in its sound production. Overall, we are very pleased with this purchase, and the customer service presented by Lloyd's.
Click Here to Order Siemens Life 501 hearing aids online!