>

>

>

>

>

>

>

>

>

>

>

>

>

>

>

>

>

>

>

>

>

>

>

>

>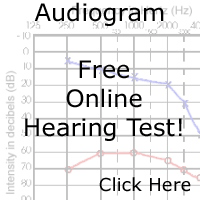 Back to Hearing Aid Reviews

Product
Rexton Targa2 Canal
Total Reviews: 1
Average Review: 5 of 5 stars
Name
Steve Greenleaf
Date
2/3/2006 3:03:43 PM
Rating
out of 5 stars
Review
I just wanted to advise those who are wondering if this site is reputable. It is. I have had my hearing aids since July 2005 and they are great. Lloyd's directed me to the aids I needed, not the ones I wanted and I have great aids for a lot less than the name brand I wanted. I had an issue where one of my aids did not fit exactly good, and Lloyds immediately sent me another kit to redo the mold. I got my aid back extremely fast. Lloyd's did what they said they would do and the service was better than expectations.
Click Here to Order Rexton Targa2 Canal hearing aids online!