>

>

>

>

>

>

>

>

>

>

>

>

>

>

>

>

>

>

>

>

>

>

>

>

>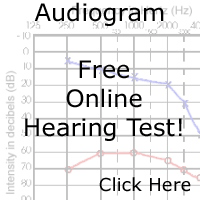 Back to Hearing Aid Reviews

Product
Custom Analog Model 170
Total Reviews: 3
Average Review: 4.6667 of 5 stars
Name
Mr. Man
Date
12/20/2005 4:29:09 PM
Rating
out of 5 stars
Review
Very clear..reliable..I have customized one, with digital model speaker and more amplification...I gladly recommend Lloyds for the quality of products and friendly fast service..buy with confidence..BTW I used their home mold making kit before purchase and it worked perfectly...aid fits nicely..thanks Lloyds! I feel I saved hundreds purchasing from you guys over the heavily advertised major brands and their stores..
Name
Catherine H.
Date
10/25/2011 12:59:49 AM
Rating
out of 5 stars
Review
On behalf of my daughter, we (all our family) are in full gratitude of having the Privilege of being able to purchase your half shell annalog hearing aids.
We live in Australia and are not able to purchase these type of hearing aids.
The new digital (synthetic man made sounds), hearing aids (that are only now available here is Australia),did not suit my daughter, as my daughter has been used to the natural hearing sounds of the annalog hearing aid. The digital hearing aids were making my daughter suffer with severe head aches.
My daughter compared artificial sounds (digital) to the annalog (natural) as no comparrison. As a result we have many parents of children and adults who are now going to look into this quality product... We cannot "THANKYOU" enough for what your company has done for us. As a result we have no hesitation at recommending this quality product. My daughter is 35years old in January 2012 and has been wearing hearing aids since she was 2 years old...
We cannot "THANKYOU" you enough...
Name
Marian J.
Date
11/3/2015 12:55:22 PM
Rating
out of 5 stars
Review
I am very pleased with my hearing aids and your services.




Click Here to Order Custom Analog Model 170 hearing aids online!