>

>

>

>

>

>

>

>

>

>

>

>

>

>

>

>

>

>

>

>

>

>

>

>

>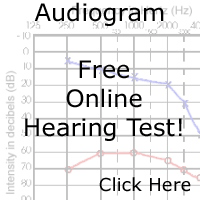 Back to Hearing Aid Reviews

Product
Fresh BTE
Total Reviews: 2
Average Review: 5 of 5 stars
Name
Joyce K.
Date
10/15/2010 3:30:41 PM
Rating
out of 5 stars
Review
I started using my hearing aids the day I got them, the difference in what I could hear was unbelievable! I heard crickets, the first time in years, I didntr even know that I wasnt hearing them, and all of a sudden, there they were!
I have the behind the ear aids, and love them, I would recommend your company to any one needing hearing aids, the price was great ( about 1/3 what was quoated to me by a national hearing aid company) and the service that I got from one of yor assistants was above and beyond, and I truly appreciate that, especially buying something that I knew little about.
Thank you Lloyds for all that you do.
Joyce P. in Ohio
Name
Ronald .
Date
3/28/2011 1:28:28 PM
Rating
out of 5 stars
Review
Great product and definately a great price. This is the first time I am useing a hearing aid and I have found them very easy to use, and they have certainly given me the opportunity to hear again
Ron C.
New Paltz, N.Y.
Click Here to Order Fresh BTE hearing aids online!