>

>

>

>

>

>

>

>

>

>

>

>

>

>

>

>

>

>

>

>

>

>

>

>

>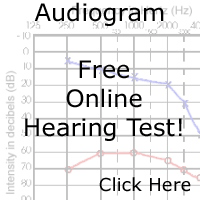 Back to Hearing Aid Reviews

Product
HOT DEAL - Siemens Artis S
Total Reviews: 1
Average Review: 5 of 5 stars
Name
Janet A.
Date
6/25/2015 6:57:10 PM
Rating
out of 5 stars
Review
I live in Florida. After years of being dissatisfied with what was offered locally in my price range, poor quality and poorer customer service, I discovered Lloyds on the internet. Wow! There are no words to express how happy I am. Their staff worked with me, long distance, until I was completely satisfied. They are so caring and knowledgeable. Don't be afraid to order on line because they stand behind their products 100%. It's not a problem if you need to do some adjusting. They are absolutely great about having you send it back until its adjusted perfectly. And the fact that mine required adjustment was not their fault. Remember the people with the crummy attitude, well the also gave crummy hearing test. In this day and age Lloyds is a rare gem.

Click Here to Order HOT DEAL - Siemens Artis S hearing aids online!