>

>

>

>

>

>

>

>

>

>

>

>

>

>

>

>

>

>

>

>

>

>

>

>

>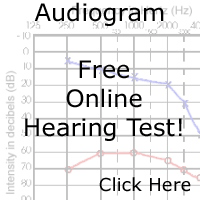 Back to Hearing Aid Reviews

Product
Siemens Acuris Life BTE
Total Reviews: 3
Average Review: 4.6667 of 5 stars
Name
Dave Simmons
Date
12/29/2005 4:58:19 PM
Rating
out of 5 stars
Review
I love the Siemens Acuris Life, but other companies give the remote for free. **** NOTE FROM LLOYDS***** It's not a problem to give away the remote when most audiologists and dispensers charge $2,500 - $3,000 per aid for this instrument. Makes it appear as though they are "throwing something in for free." You are certainly paying for it in the larger picture.
Name
Joop Burgerjon
Date
1/5/2006 3:38:04 PM
Rating
out of 5 stars
Review
I got this hearing aid 2 1/2 weeks ago. I am quite impressed. It's my first one, so I can't compare it with others. I selected it because it looked to me the most advanced. I particularly like the remote, which controls both units at the same time. I have a so-called ski-slope hearing response. The higher frequency response is gone but the lower is still intact. Now my house is full of clicks, cracks and squeaks that I can't hear without the units.
Name
Craig Curtis
Date
8/21/2007 1:09:41 PM
Rating
out of 5 stars
Review
I've had a pair of the Acuris Life BTE's for a little over a year now, and I think they are great. This is my first pair of hearing aids and I think Lloyds steered me in the right direction and saved me a lot of money.
Click Here to Order Siemens Acuris Life BTE hearing aids online!