>

>

>

>

>

>

>

>

>

>

>

>

>

>

>

>

>

>

>

>

>

>

>

>

>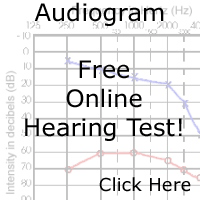 <<Back
Lloyd Signature 17 XM RIC BTE's


TWO Fully Digital, Programmable 16-Channel Behind-the-Ear Instruments
For Mild to Severe & Ski-Slope High Frequency Hearing Losses


SPECIAL CYBER MONDAY SALE!
2 HEARING AID DISCOUNT
+ FREE REMOTE + FREE CHARGING UNIT


SIGNATURE 17 XM's industry-leading hearing benefits provide an advanced listening experience at incredible value! Technology found in our SIGNATURE 17 XM's was exclusively reserved for top-of-the-line hearing instruments only, but we've now made it affordable for everybody. Features like Lithium-ion rechargeable batteries, audio streaming via Bluetooth, SpeechMaster group of highly sophisticated algorithms, and FREE smart phone app for iOS® and Android™ devices give you all the luxuries of high end hearing instruments. Built-in essentials like speech and noise management, feedback cancellation, auto adaptive directionality, wind noise reduction, and tinnitus therapy give you everything you need! SIGNATURE 17 XM's are a special in-house private label brand for Lloyds featuring the technology of one of the world's leading hearing aid manufacturers. FREE remote included. FREE charging unit included.


LLOYDS SALE PRICE = SAVE OVER 65%

Typical retail $4250 - $5500 pair

TWO (2) HEARING AID CYBER MONDAY SPECIAL! + FREE REMOTE + FREE CHARGING UNIT!
16-Channels
Rechargeable Li-ion batteries – FREE CHARGER provides 24-hour use per charge; eco-friendly; quick charging and lasts longer
Pocket sized remote control – FREE REMOTE about the size of a car key fob. This discreet remote will allow you to change programs and raise/lower volume
Smart Remote App – control hearing aids via your smartphone (available for iPhone® or Android™)
Bluetooth wireless ready – pair the optional Connexx Smart Connect remote with any smart phone or bluetooth-compatible cell phone to stream high quality telephone and music audio signals directly into your hearing aids, hands-free.
SpeechMaster – the audio control engine that helps deliver better hearing and speech understanding in any situation using advanced algorithms for digital noise reduction, directionality, and amplification
Auto Adaptive Directional Mic – automatically targets background noise to reduce it in order to increase clarity and speech understanding in noisy situations
eWindScreen – focuses on the direction voices are coming from while reducing wind noise
SoundSmoothing – reduces the intensity of sudden sharp sounds like slamming doors, rustling paper, and crinkling bags to maximize hearing enjoyment
SoundBalance – helps provide an even and ideal balance of sound between speech understanding and sound quality
Multiple Listening Programs – allows you the flexibility to switch between preset memories or programs for optimal hearing in various types of different listening situations. Four (4) programs available
Tinnitus Function – customizable, adjustable and fully-integrated white noise generator for additional management of tinnitus
Receiver-in-Canal (RIC) Design – this is an adaptation to the standard open-fit style. With the receiver being in your canal rather than behind the ear, it extends the fitting range of open-fit instruments to people with more severe hearing loss especially in the high frequencies. The special vented ear piece allows your ear canal to remain open-feeling, and you will not experience occlusion (the sensation that your ear is plugged or that you are talking into a barrel). Also the compact design of the BTE, paired with the thin tube, allows this type of instrument to be the most discreet BTE style available.

For mild to severe hearing & ski-slope high frequency losses
Programmable, 16-channel digital signal processing
Directional microphones
Speech and noise management
Background noise reduction
Microphone noise reduction - reduces internal circuit noise when in quiet situations
Feedback cancellation
Data logging & learning
Acclimatization manager - allows you to gradually adapt and reach full amplification comfortably
Tinnitus therapy feature
Up to four (4) individual listening programs
Manual push button for program change
Audible alert tones for program change, low battery, and volume change
Built-in rechargeable Li-ion battery
Available colors: beige*, brown*, silver*, pearl white*, grey*, black/dark granite*, granite*, sandy brown*, champagne*, golden blonde*. Note: (*) indicates special order color





For more information on TWO Lloyd Signature 17 XM's - Cyber Monday Deal! hearing aid, or to place your order online please click here.