>

>

>

>

>

>

>

>

>

>

>

>

>

>

>

>

>

>

>

>

>

>

>

>

>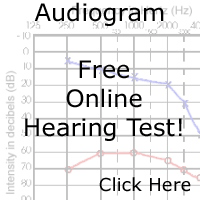 <<Back
TWO Fully Digital, Programmable 6-Channel BTE Instruments
For Mild to Severe & Ski-Slope High Frequency Hearing Losses


SPECIAL CYBER MONDAY SALE!
FEATURED

1 year parts and labor warranty included!


2 HEARING AID DISCOUNT


JOY combines proven technologies and features into a single, affordable hearing aid. It is an excellent choice if you are looking for an entry-level digital instrument with many advanced features, but do not want to pay the premium price. JOY is a special in-house private label brand for Lloyds featuring the technology of one of the world's leading hearing aid manufacturers.


Typical retail $3000 - $4000 pair

TWO (2) HEARING AID CYBER MONDAY SPECIAL!
6-Channels
SurroundOptimizer – optimizes output for ideal speech clarity and hearing comfort
AutoSurround – superior sound and clear speech in any situation in conjunction with SpeechBeam+
Frequency compression – transposes signals of hearing loss from inaudible to audible range
BiPhone – stereo hearing on the phone using both hearing aids
Data Logging – collects information on hearing preferences such as duration of use, volume changes, and program usage so that information can be used for more accurate future programming needs
Speech in Noise Management – minimizes intrusive noise that can interfere with listening enjoyment without compromising speech intelligibility
Multiple Listening Programs – allows you the flexibility to switch between preset memories or programs for optimal hearing in various types of different listening situations. Three (3) programs available
Remote Control (optional accessory) – controls the volume and changes the listening programs without having to touch the instrument
Receiver-in-Canal (RIC) Design – this is an adaptation to the standard open-fit style. With the receiver being in your canal rather than behind the ear, it extends the fitting range of open-fit instruments to people with more severe hearing loss especially in the high frequencies. The special vented ear piece allows your ear canal to remain open-feeling, and you will not experience occlusion (the sensation that your ear is plugged or that you are talking into a barrel). Also the compact design of the BTE, paired with the thin tube, allows this type of instrument to be the most discreet BTE style available.
Tinnitus feature

For mild to severe hearing & ski-slope high frequency losses
Programmable, 6-channel digital signal processing
Speech in noise management
Directional microphone
Background noise reduction
Microphone noise reduction - reduces internal circuit noise when in quiet situations
Feedback cancellation
Data logging
Power-on Delay - optional programming setting that stops feedback for 6 seconds while you work on getting the hearing aid in place
Up to three (3) individual listening programs
Manual push-button control
NO volume control wheel
Wind noise reduction
Audible alert tones for program change, low battery, and volume change
Size #312 battery AND size #13 battery available
Available colors: beige*, grey*, silver*, dark grey*, charcoal/black*, pearl white*, bronze*. Note: (*) indicates special order color





For more information on TWO Joy 1 XM's - Cyber Monday Deal! hearing aid, or to place your order online please click here.