>

>

>

>

>

>

>

>

>

>

>

>

>

>

>

>

>

>

>

>

>

>

>

>

>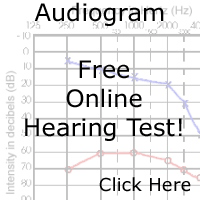 <<Back
Rexton Emerald 40 RIC (6c TrueCore: XS, S; 4c QuadCore: M)


Fully Digital, Programmable 24-Channel Behind-the-Ear Instrument
For Mild to Severe & Ski-Slope High Frequency Hearing Losses


FEATURED ONLINE SPECIAL!


2 year parts and labor warranty AND 2 year loss and damage coverage included!!


REXTON EMERALD 40 XS, REXTON EMERALD 40 S, and REXTON EMERALD 40 M offer all the conveniences of a high-tech hearing instrument in an easy-to-wear package. Let the hearing instrument do all the work for you. With features like Voice Ranger, Cross Phone, Advanced Speech Detection, E2E Wireless, Feedback Preventer, Music Enhancer you will immediately notice the enhanced quality of sound no matter the situation. With Automatic Classifier, the hearing aids will automatically classify a sound type, resulting in a completely automatic hearing aid without pressing a button while wearing one of the most advanced products available on the market today. REXTON is a completely owned subsidiary brand of Signia (Siemens) featuring the technology of one of the world's leading hearing aid manufacturers.


Typical retail $2000 - $2500 each

24-Channels
5 customized programs
E2E Wireless 3.0 –

(not available for Emerald XS)

is real time streaming of audio between two hearing aids capable of transmitting dual-microphone bidirectional audio data from ear to ear, creating a virtual 8 microphone network
Advanced Speech Detection in Noise – human voice is detected and enhanced over background noises, all while background noises are being reduced and filtered
NEW! Voice Ranger – multiple features work together to ensure you hear the main source of speech, while more distant speech is reduced
NEW! Cross Phone (XPhone) – sound is transferred wirelessly to both hearing aids when phone is held to the ear

(not available for Emerald XS)

Directional iLock – invisible and natural transition between omni and directional microphones
Feedback Preventer – most advanced form of feedback control technology that ensures feedback-free hearing comfortt
Automatic Classifier – automatically classifies a sound type, resulting in a completely automatic hearing aid without pressing a button
Multi-Channel Adaptive Directional Microphone – accurately and precisely targets and reduces background noise, allowing better speech understanding in noise
Multiple Listening Programs – allows you the flexibility to switch between preset memories or programs for optimal hearing in various types of different listening situations. Five (5) programs are standard and can be setup for smooth program transitions automatically
Bluetooth Functionality –

(not available for Emerald XS)

pair the optional Connexx Smart Connect remote with any smart phone or bluetooth-compatible cell phone to stream high quality telephone and music audio signals directly into your hearing aids, hands-free. Use the FREE mobile app for iPhone® or Android™ to control the functions (change programs, adjust volume and treble, and check hearing aid battery status) of the Connexx Smart Connect direction from your smartphone.
Receiver-in-Canal (RIC) Design – this is an adaptation to the standard open-fit style. With the receiver being in your canal rather than behind the ear, it extends the fitting range of open-fit instruments to people with more severe hearing loss especially in the high frequencies. The special vented ear piece allows your ear canal to remain open-feeling, and you will not experience occlusion (the sensation that your ear is plugged or that you are talking into a barrel). Also the compact design of the BTE, paired with the thin tube, allows this type of instrument to be the most discreet BTE style available.
Tinnitus Function ndash; customizable, adjustable and fully-integrated white noise generator for additional management of tinnitus
Rechargeable –

(not available for Emerald XS)

be eco-conscious by recharging the special rechargeable batteries, and use the Connexx Smart Power device to dry moisture out of the BTE unit with the built-in heat drying function





For more information on Rexton Emerald 40 hearing aid, or to place your order online please click here.