>

>

>

>

>

>

>

>

>

>

>

>

>

>

>

>

>

>

>

>

>

>

>

>

>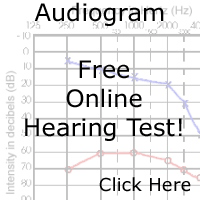 <<Back


For more information on Rexton Revo RIC hearing aid, or to place your order online please click here.



Rexton Revo RIC

based on

1

user reviews.

Rexton Revo RIC

Reviewed by

Rhonda .

on

August, 06 2009

Rexton Revo RIC

I got the Revo heading aids, had them about 2 weeks. I can't believe the difference. I have worn hearing aids the in the canal that plug up your ear.
This are so great. You don't know that they are in your ear. I like the Revo BTE much better. Mine aids are programmed to my hearing test. I have 3 different programs. 1 for quite one or one situations, 1 for load background noise(restaurants) and 1 for TV and Music. I have the remote control and the charger unit. I love being able to sit down to watch TV and can hear it. My husband loves it too, because he does have to repeat everything for me.
I saved over $3000.00 dollars by buying the aids from Llyods instead of my Ear, Noses, and Throat doctor. The doctors office asked my $6500.00 for the paid of hearing aid alone. So, I am indeed a HAPPY CAMPER!!!